We have instructed
PRACTICAL, SIMPLE and REALISTIC
self defense to hundreds of women
including those from the following groups:

- Ontario Court of Justice, Caledon
- Bick's UFCW Action Centre, Dunnville
- Sts Martha & Mary School, Mississauga
- London & District Construction Association, London
- McMaster University, Hamilton
- O'Neill CVI School, Oshawa
- Loft Community Services, Toronto
- The Newcomer Centre of Peel, Mississauga
-Holy Name of Mary College School, Mississauga
-The Wellington, Dufferin, Guelph Health Unit
-The YMCA/YWCA
-The Girl Guides of Canada
-Dance Spirit Studios, Guelph
-ETFO Ontario Teachers Federation, Status of Women
-In Motion Ontario
-St. John's Kilmarnock School, Kitchener
-École Père-René-de-Galinée School, Cambridge
-Ultimate Dental, Cambridge

We have also taught numerous easy to learn
techniques to several private women's groups,
teen groups and mother-daughter groups

Gather up your co-workers, friends, daughters & sisters!
And book your private workshop!

Classes are always presented in a
respectful, comfortable and relaxed manner.

Here is what some of our participants have said:

"very valuable!"

"awesome experience!"

"very informative and fun!"

"excellent instructor and helpers!"

"I cannot thank you enough for the outstanding
self defence workshops you provided at my school"

"Many of my students were reluctant and timid before
you came, but were completely convinced in their
own strength by the time you left"

"The feedback was fabulous and we really enjoyed
having your crew and their competent skill present
for our women & girls!"

"We all had an amazing time and
learned so much from your group!"

"Thank you for presenting a truly organized,
well thought out and informative workshop!"

"Our participants were varied in ages,
levels of ability,and needs but somehow
you managed to accommodate us all so well!"

"I highly recommend it for personal safety.
Everyone could benefit from this experience!"

"You opened our eyes to many situations where
we may feel threatened. We finished our meeting
feeling strong, powerful and confident!"

"your program is a must-have as part of a complete
female health and physical education program"

"the instructors were great leaders and ensured that the atmosphere was very positive, encouraging and
respectful despite dealing with sensitive topics"




For more information and bookings
send an email message by clicking:

For Full Testimonials click:
Return to top of page
©2014 www.selfdefense4women.ca (519) 824-6354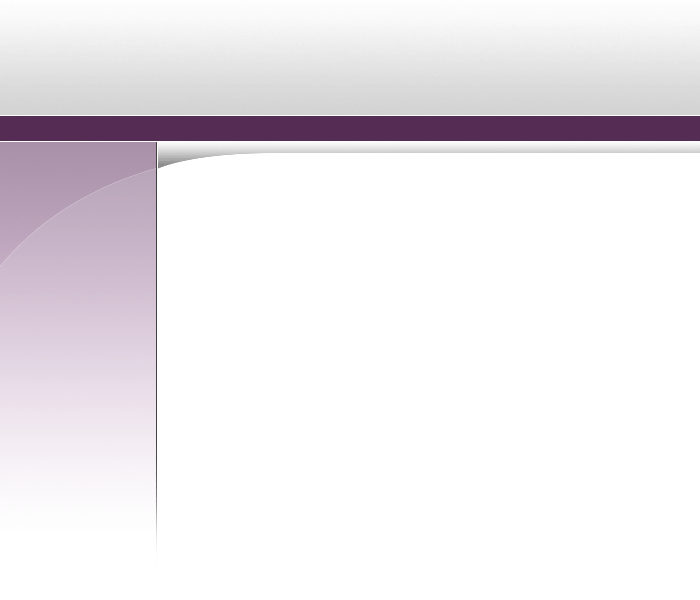 Self Defense for Women
www.selfdefense4women.ca
www.selfdefense4women.ca
Strength Empowerment Growth Spirit Peace
SANSHiN MARTiAL ARTS
instructs seminars in
Self Defense for Women
throughout southern Ontario

Individuals, private groups, schools and corporations can
arrange for us to provide a hands-on workshop specially suited to
the size and make up of your group.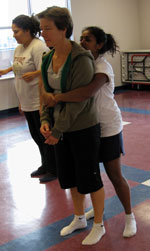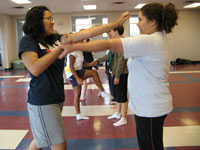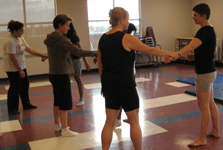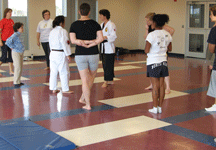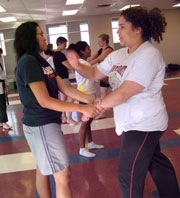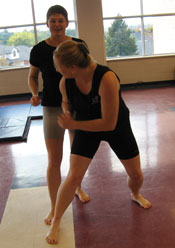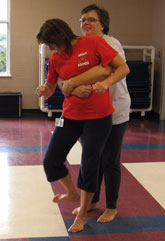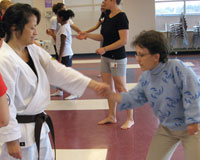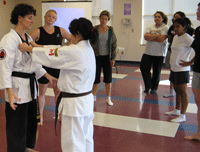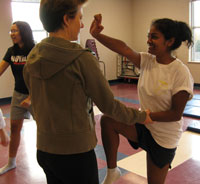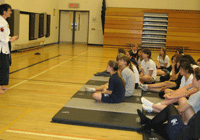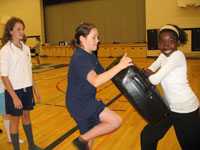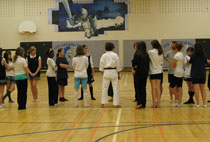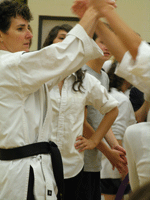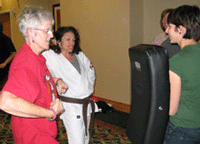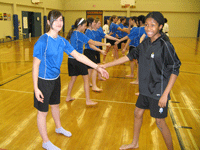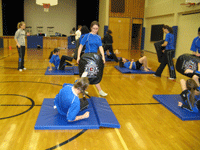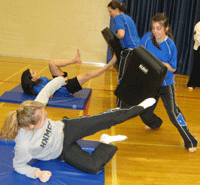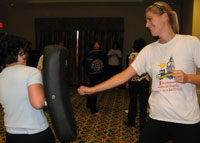 SUITABLE for ages 12-70+
of any fitness level!

INVALUABLE for Junior High, High School,
College and University Students!

GREAT for corporate
team building!

Learn PRACTICAL techniques
that anyone can do!

Have FUN
AND get EMPOWERED!

Taught by internationally certified
black belt instructors

SELF DEFENSE FOR WOMEN
TAUGHT BY WOMEN!

Seminars can be held at
your location or ours!